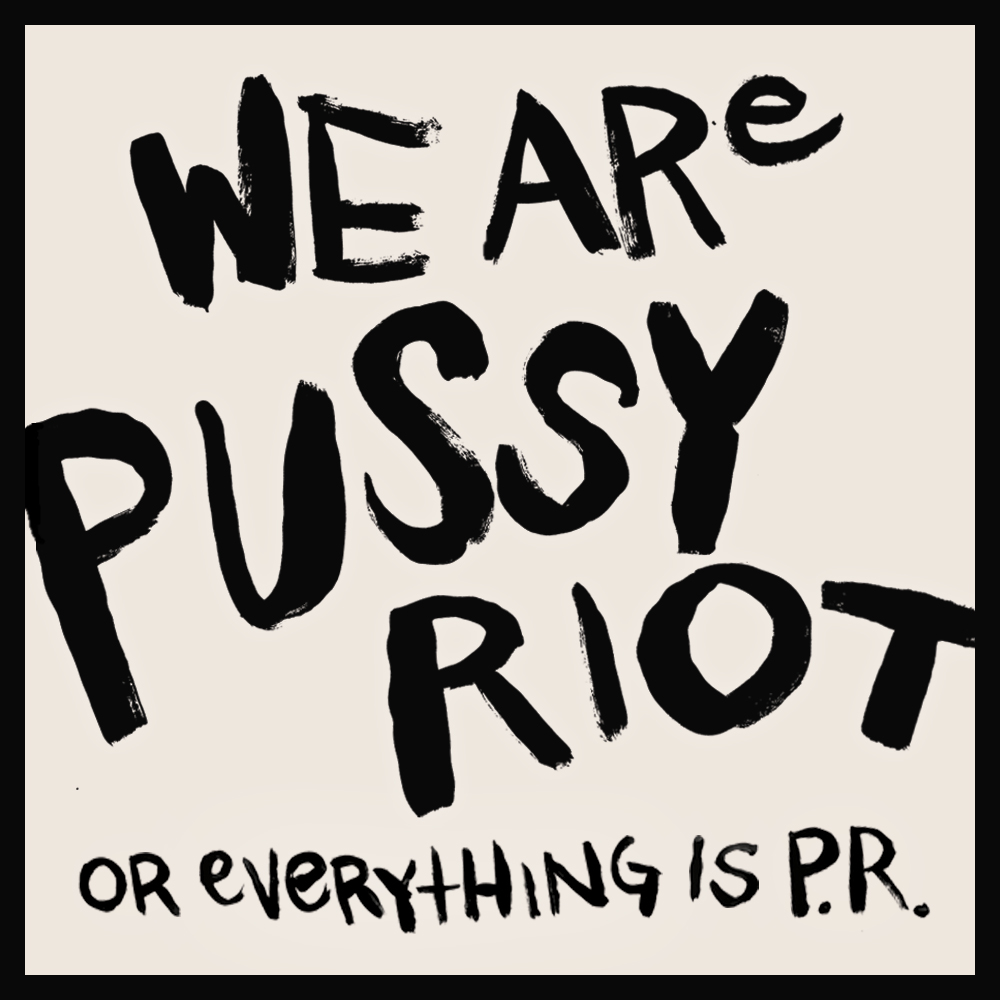 Theatre Battery Presents the West Coast Premiere of
WE ARE PUSSY RIOT OR EVERYTHING IS PR by Barbara Hammond
45 Tickets for each performance will be available for Radical Hospitality Reservation online. Additionally, 30 seats for each performance will be held at the door exclusively for walk-up audiences. If you make a reservation and need to cancel, please contact us at theatrebattery@gmail.com so that your seats can be released. Thank you!
In 2012, the feminist art collective known as Pussy Riot performed their Punk Prayer Virgin Mary, Chase Putin Away! upon the altar of Christ the Savior Cathedral in Moscow, where women are forbidden to stand. Three of the members were summarily sought out, arrested, and prosecuted on charges of "hooliganism motivated by religious hatred."

As the world then turned its eyes to Russia, so does the audience now as it is
immersed within the joint trial for these three women. Bureaucratic lawyers, political prisoners, and devout followers of the Orthodox converge to debate the effectiveness of chaotic protest, all under the watchful eye of our world's most powerful living leader.
WE ARE PUSSY RIOT is a new documentary musical. It mashes the hymns of Rachmaninoff with the punk of Pussy Riot to build a bridge across the hemispheres.
Featuring: Erin Bednarz, Kirsten Deane, Adera Gandy, Joshua Hamilton, Charles Hawkins, Kait Mahoney, Danielle Alexis Nicole Mitchell, Mandy Rose Nichols, Jesse Parce, Matthew Reed, Tiana Ross, & Sango Tajima.
Creative Team: Logan Ellis, Gianna Gargiulo, Lex Marcos, Luna McMeen, Cassie Neiss, Michael Owcharuk, Amber Parker, & Matthew Reed
Special Notes:
Performances will start promptly on time; the house will not be held for late comers.
Though performers will be interacting with audience directly throughout the experience, please do not touch the performers.
All audience participation is optional; please feel free to comply as you are comfortable.
A Haze effect will be used in the play.
For the safety of you and others, please do not bring weapons of any kind into the theater.